About
The We4U Best Outgoing Woman Engineer Award constituted by WE-Connect, the group of alumna of Gcek, is presented each year to recognize and celebrate achievement of outstanding female final year students. Five individuals will be selected, one from each engineering branch annually to receive the award which includes a cash prize and a memento.
---
Criteria
ACADEMICS
Displays excellence in academics with at least 6.0 as the CGPA. With 7.5 and above as 100% , 7.0 – 7.49 as 90%, 6.5 – 6.95 as 80%, 6.0 – 6.45 as 70% weightages.


LEADERSHIP
Initiative in organizing events or conferences at college and intercollegiate levels.


EXTRA-CURRICULAR
Participation or winning in cultural, sports or tech events activities representing the college. KTU points will have additional weightage.


SOCIAL
Contributing to activities that help in making society a better place and connect with people.
---
WE4U Award 2021
First Round Shortlist
Winners
WE4U Award 2022
First Round Shortlist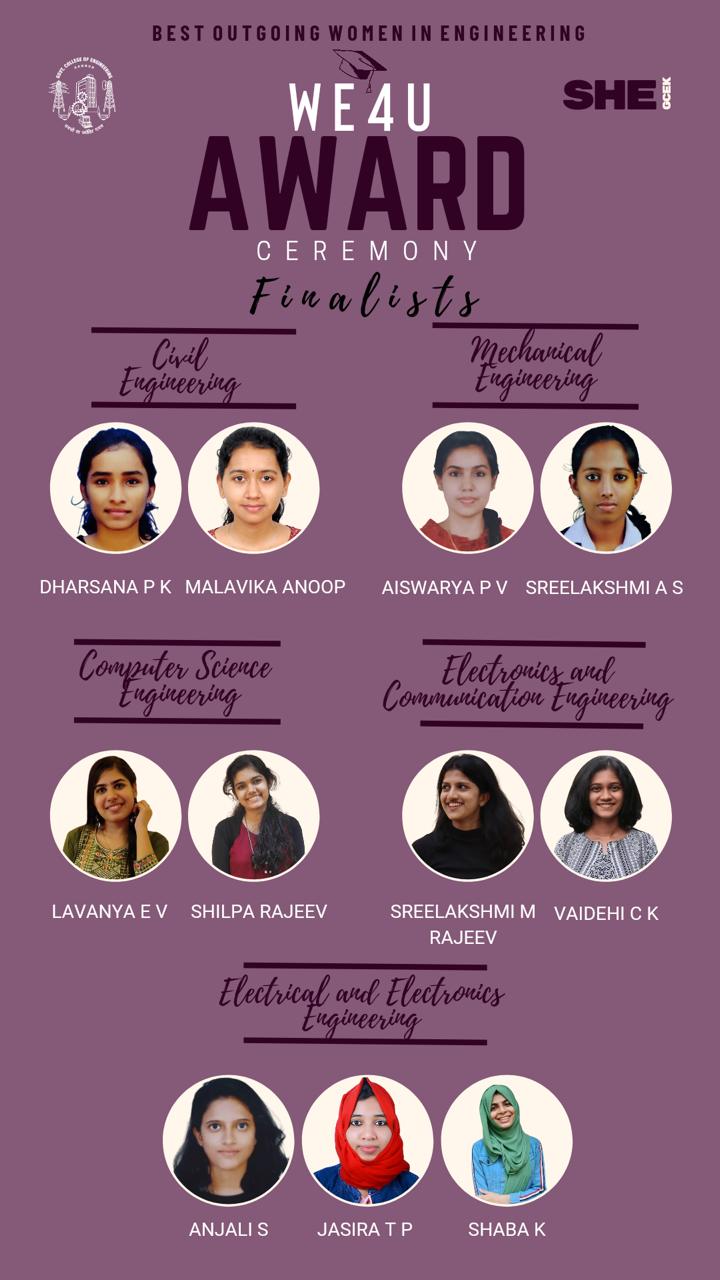 Winners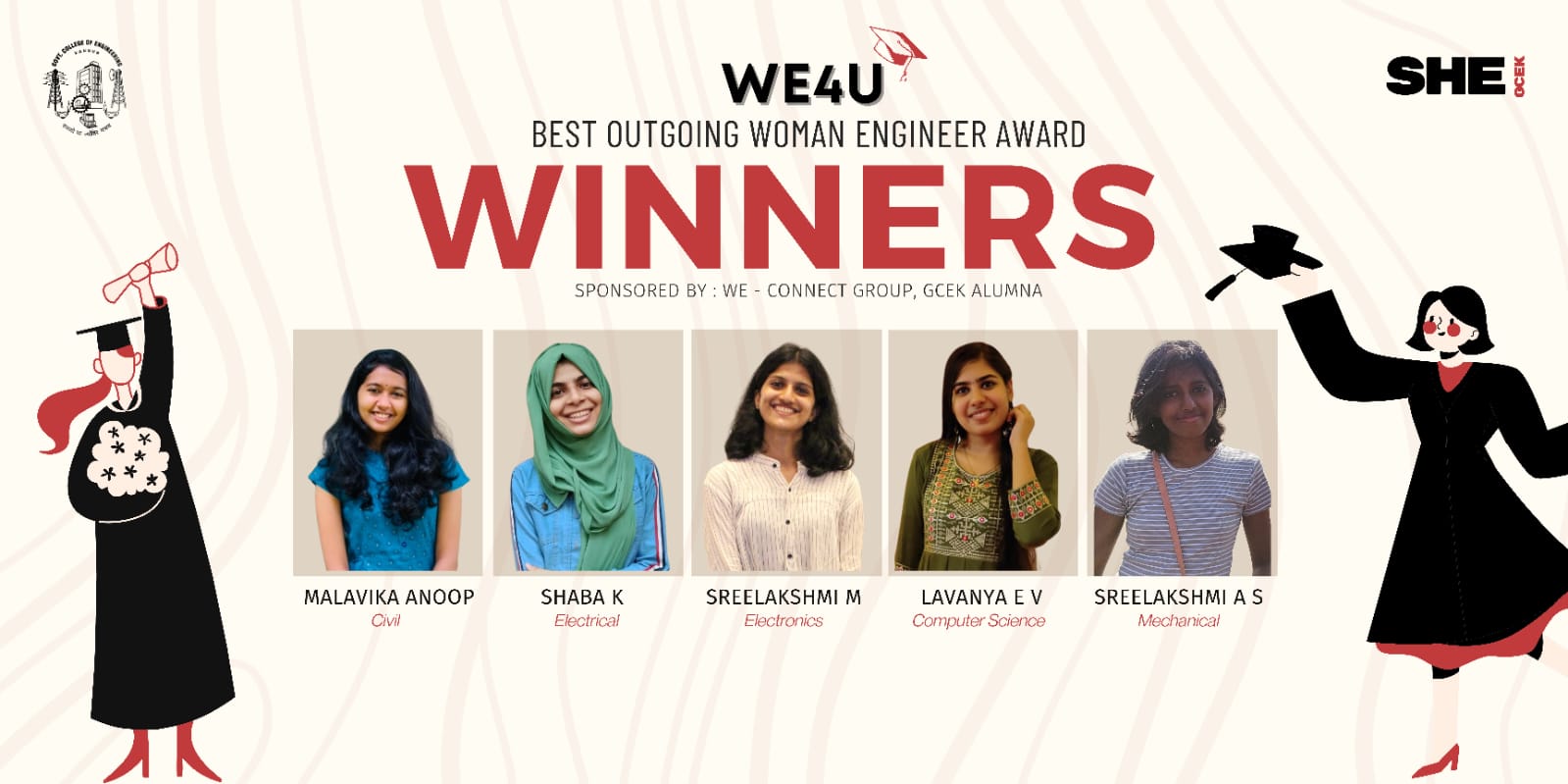 WE4U Award 2023
First Round Shortlist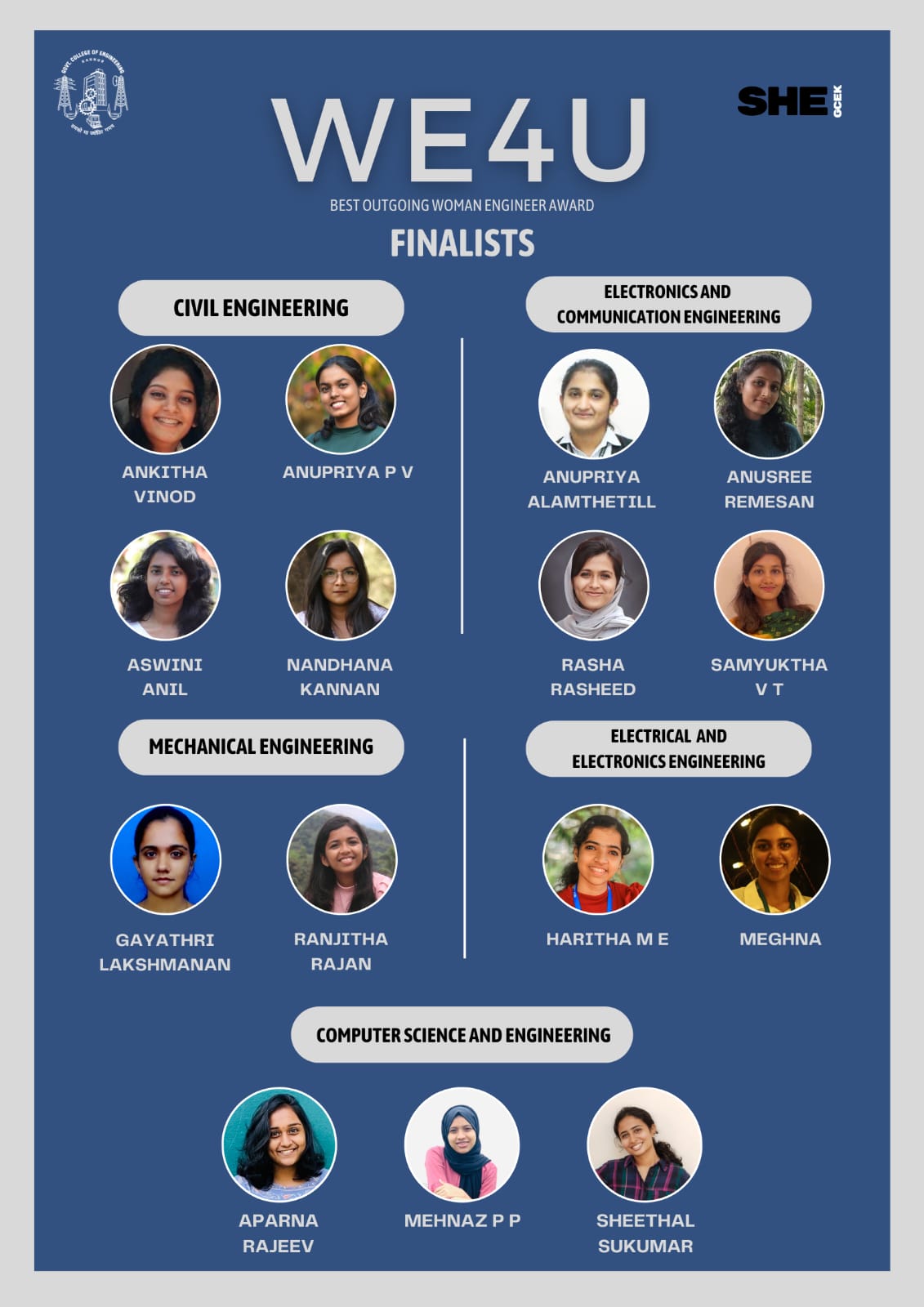 Winners