Ignite 3.0 : Explore the path of Engineering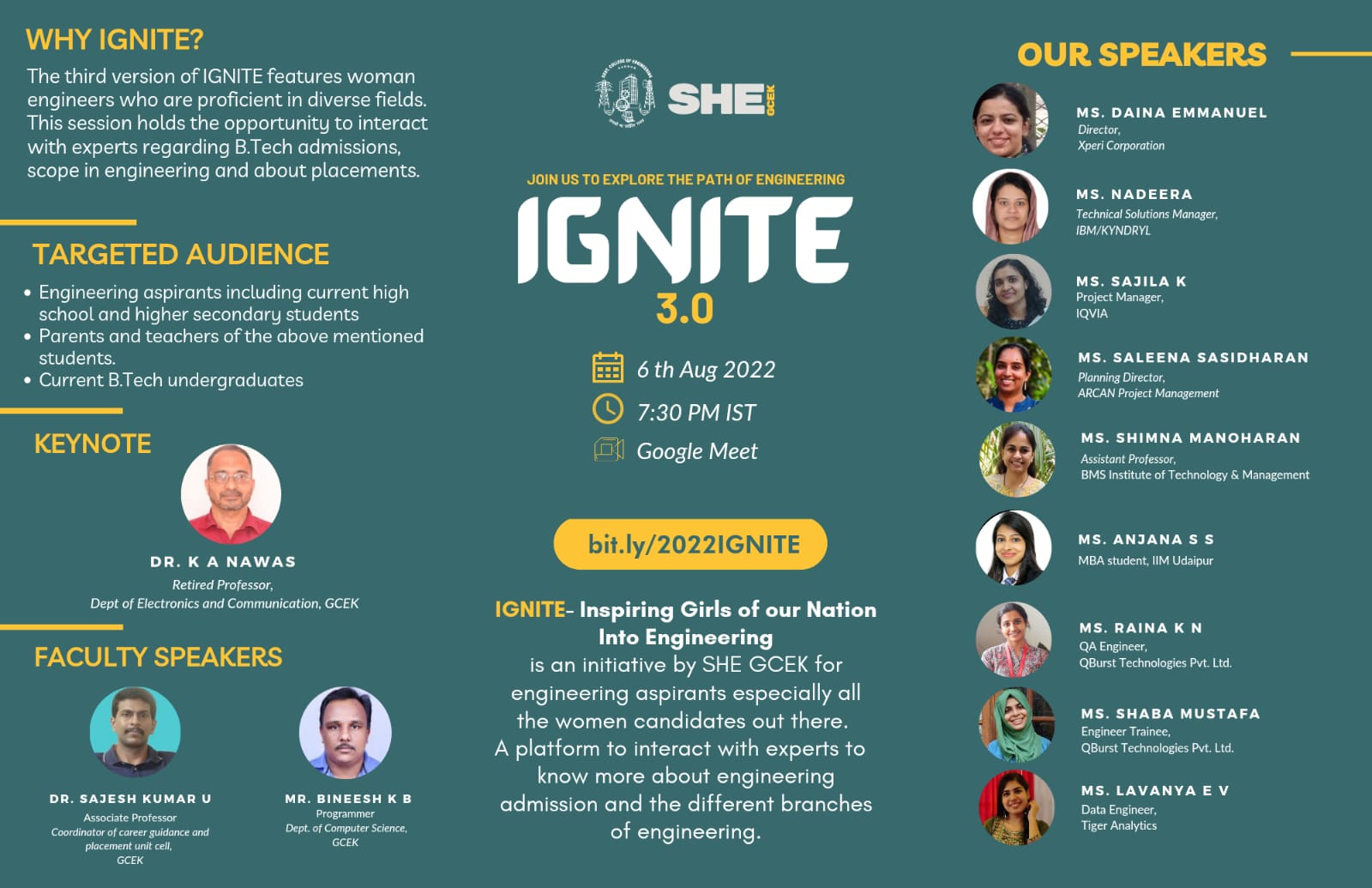 IGNITE 3.0- Inspiring Girls of our Nation Into Engineering
Date: 6th August 2022
IGNITE is an initiative by SHE GCEK for the engineering aspirants especially female candidates out there. A symposium focusing on the various aspects of engineering and the possible career options. This is the second version of IGNITE and this time we're featuring the young female engineers who are successful in their respective fields. You can grab the opportunity to interact with them directly and clear all your doubts.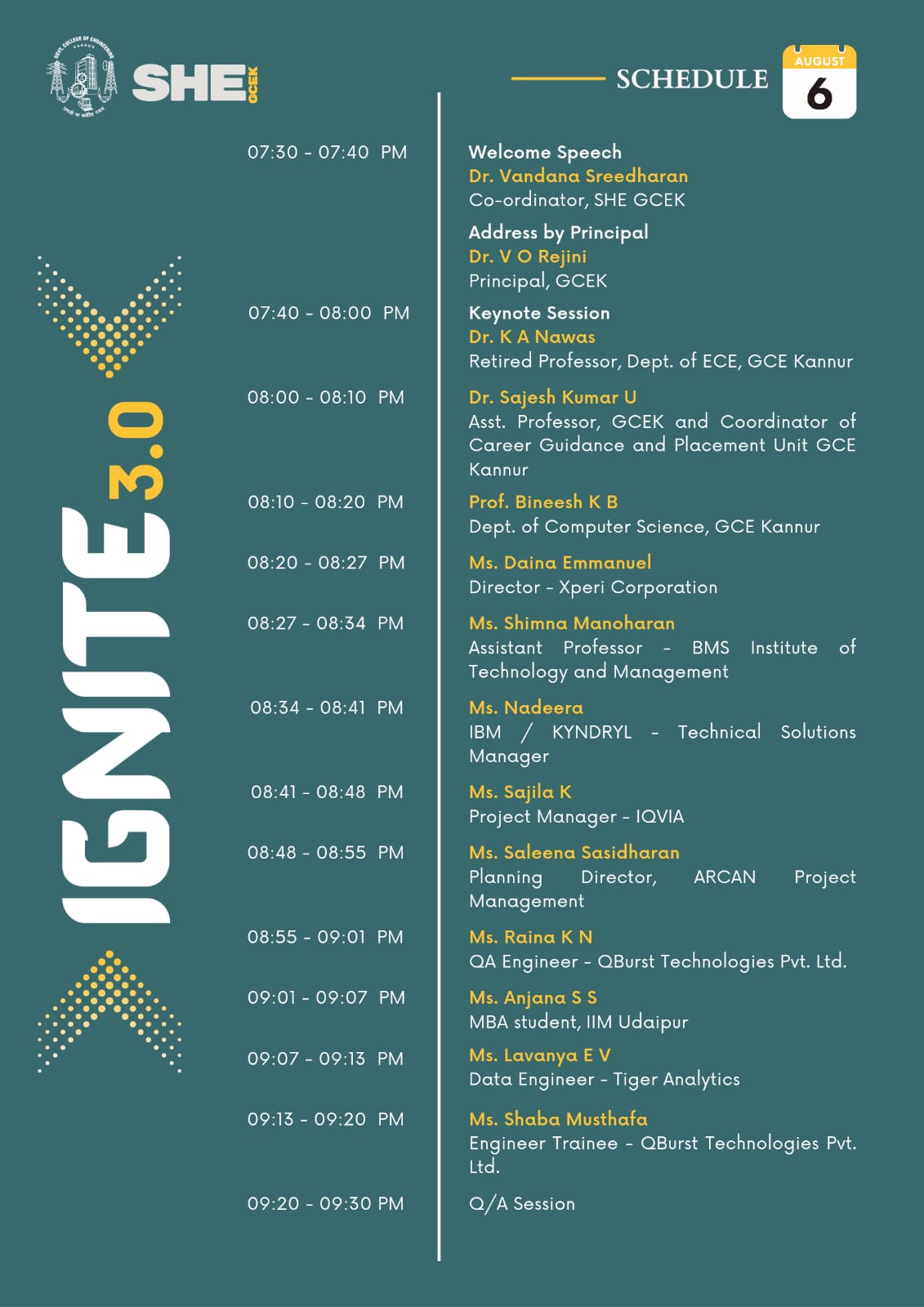 Targeted Audience
Engineering aspirants including current high school and higher secondary students.
Parents and teachers of the above mentioned students.
Current Btech undergraduates
Key Highlights
Welcome Speech - Dr. Vandana Sreedharan, Co-ordinator, SHE GCEK
Address by Principal - Dr. V O Rejini, Principal GCEK
The speakers that will be joining are from very diverse fields within engineering.
Dr. K A Nawas - Retired Professor, Department of Electronics and communication, GCE Kannur
Dr. Sajesh Kumar U - Asst. Professor, GCEK and Coordinator of Career Guidance and Placement Unit GCE Kannur
Prof. Bineesh K B - Department of Computer Science, GCE Kannur
Ms. Daina Emmanuel - Director, Xperi Corporation
Ms. Shimna Manoharan - Assistant Professor, BMS Institute of Technology and Management
Ms. Nadeera - IBM / KYNDRYL, Technical Solutions Manager
Ms. Sajila K - Project Manager, IQVIA
Ms. Saleena Sasidharan - Planning Director, ARCAN Project Management
Ms. Raina KN - QA Engineer, QBurst Technologies Pvt. Ltd.
Ms. Anjana S S - MBA student, IIM Udaipur
Ms. Lavanya EV - Data Engineer, Tiger Analytics