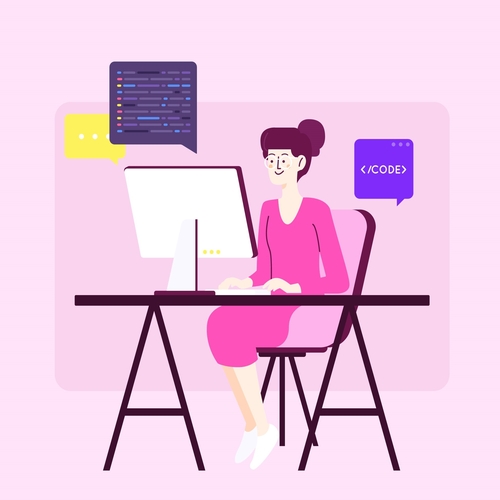 SHE CODERS
An online group under our prominent alumna Ms. Daina Emmanuel, the purpose of which is to make the girls industrially ready by helping them with learning a programming language like C++ or Python and becoming technically proficient. We have about 80 girls, all with a strong will to become better Coders under the SHE Coders group. To simplify the learning process, the girls have been divided into a few 15 to 16 groups with 2 peer mentors in each group and the girls post the codes in their GitHub accounts after learning them. We also have subgroups with the cause of teaching the basics of programming. We share the video tutorials through our youtube channel for their better understanding. We hope to continue this learning process in an active manner in the future too and reach out to everyone in need of this mentoring.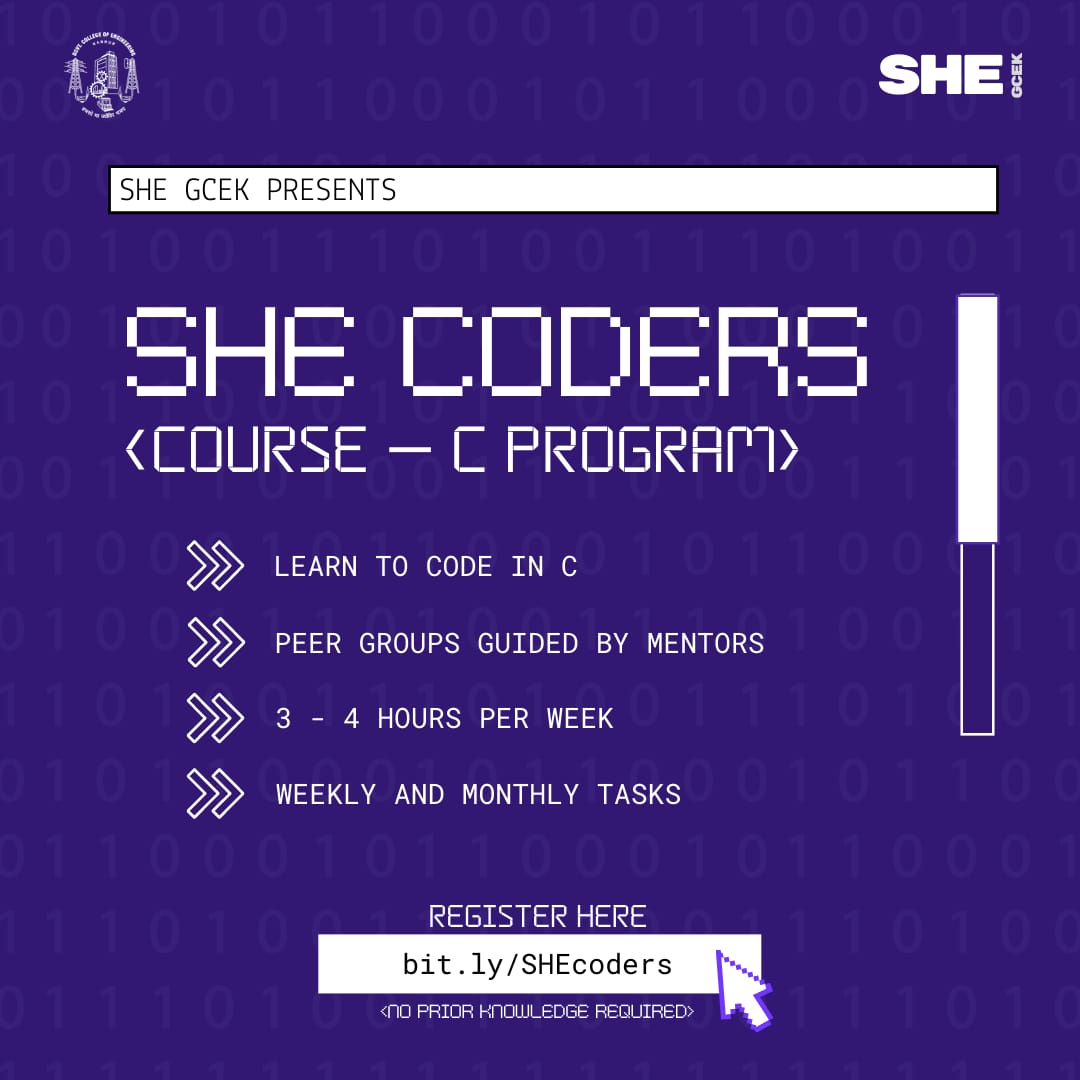 SHE Coders (Course- C Program)
SHE GCEK is here to empower you with another initiative, SHE CODERS. Are you ready to add another skill to your resume?
* Learn to code in C programming language
* Online classes only on weekends and Holidays
* Offline doubt clearance sessions
* 3-5 month long program
* Leaderboard and monthly competitions to track you
* Certificate after completion