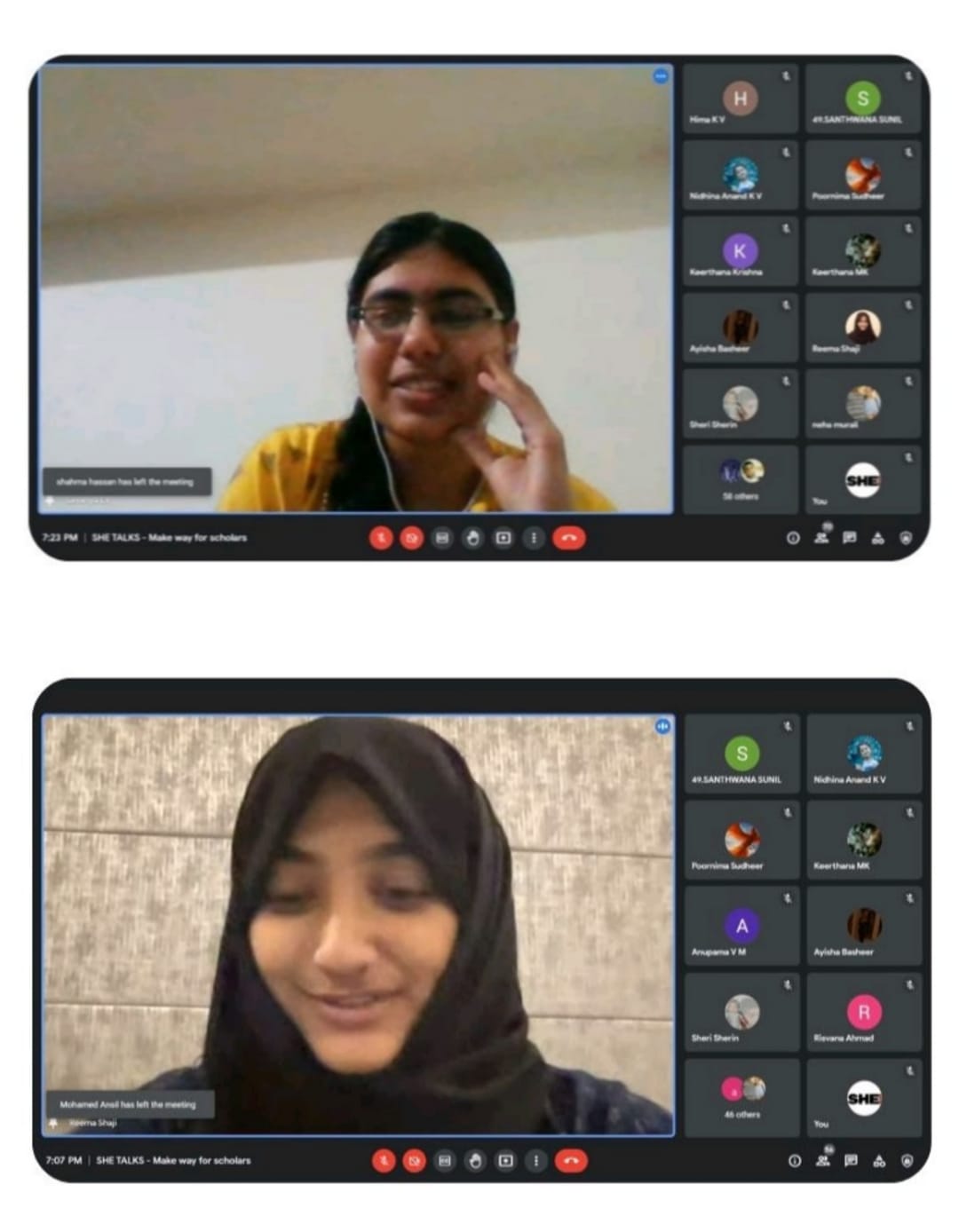 Make way for Scholars!
Lavanya EV

GHC Scholar 2021,Past Outreach Head-SHE GCEK, S7 CSE, GCEK
Reema Shaji

UGRAD SCHOLAR 2021-22, MDC, IEEE Malabar Hub, S5 CSE, MESCE
SHE GCEK launched a new talk session 'SHE TALKS' aimed to inspire and ignite young girls to achieve their dream. SHE TALKS commenced with the talk session, Make Way For Scholars by Lavanya EV, GHC Scholar 21 and Reema Shaji, Upgrad Scholar 2021-22. Both the speakers began by giving an insight of their dream and how they came to know about the scholarship and applied for the same and also gave confidence to the participants and told them not to give up on their dreams. There was a total of 120 active participants for the session and we recieved an overwhelming positive feedback.
Date: 26nd Dec 2021