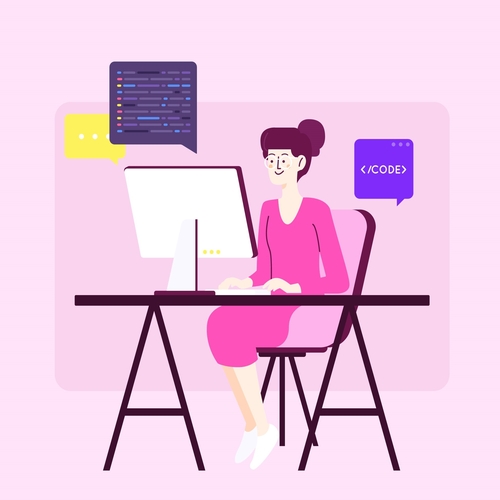 SHE CODERS
An online group under our prominent alumna Ms. Daina Emmanuel, the purpose of which is to make the girls industrially ready by helping them with learning a programming language like C++ or Python and becoming technically proficient. We have about 80 girls, all with a strong will to become better Coders under the SHE Coders group. To simplify the learning process, the girls have been divided into a few 15 to 16 groups with 2 peer mentors in each group and the girls post the codes in their GitHub accounts after learning them. We also have subgroups with the cause of teaching the basics of programming. We share the video tutorials through our youtube channel for their better understanding. We hope to continue this learning process in an active manner in the future too and reach out to everyone in need of this mentoring.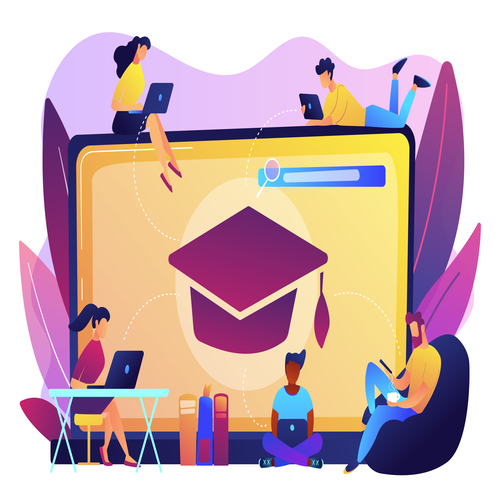 ONLINE COURSE
An online course on AI was undertaken by 16 of our girls under the guidance of Prof. K Sudhakar, a retired IIT Professor on the Coursera platform. After the completion of this course, these students in turn helped and supported fellow girls as well as junior girls to complete their online courses through peer groups. The course learning has been extended to other platforms as well such as Udemy, NPTEL, etc., (A few groups have successfully completed their learning tasks, received their certificates, and have started with the new ones.)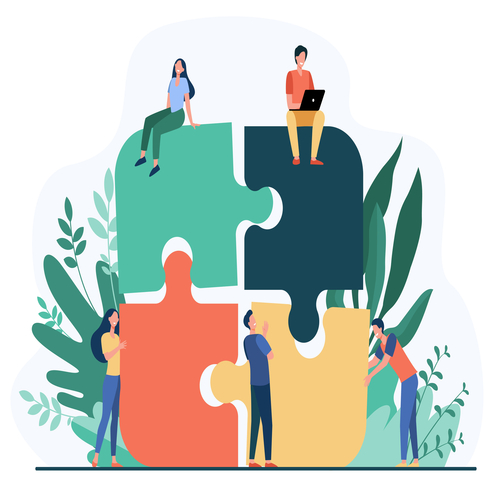 MENTORSHIP PROGRAM
The mentorship program is an initiative by which alumnae of our college mentor the students to help pursue a career in a specific field. The program has been organized such that regular interactions take place between the mentors and students through separate domain groups for specific professional goals. Currently we have 35 mentors. The following are the areas including: -
1. Business development officers, business strategists, Business analysts
2. Entrepreneurs
3. Government Sector - Civil, EEE/EC, ME, CS, IES, PSC, PSU
4. Researchers, Teachers, Scholars, Higher education in Indian as well as foreign universities
5. Data Scientist/Analyst, Software Developers,
6. Defence sector
7. Marketing and sales, Technical writing, Content development, Documentation specialist
8. Project Managers, Product Managers, product analyst, Test engineer.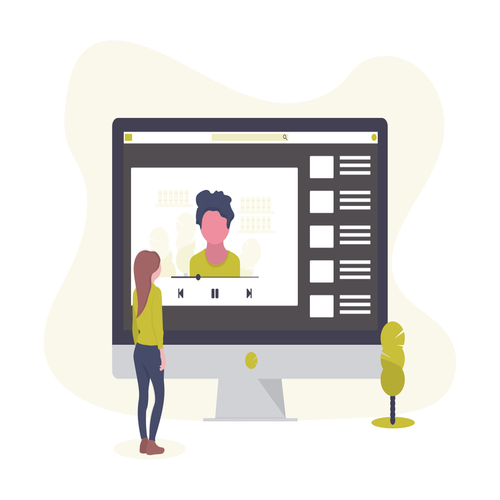 WENEXT : IGNITE
IGNITE was a live webinar conducted by SHE as a part of our WeNext initiative on 10th October 2020 from 5 pm to 7:30 pm. The purpose of the curriculum was to introduce engineering, covering all aspects to assist aspirants with a clear vision throughout their engineering careers. The program was organized specifically for aspiring engineers, students from 8th to 10th. Parents and teachers were also included in the list. The webinar started with Dr. Vandhana Sreedharan, Co-Coordinator, SHE, giving a welcome speech. GCEK Principal Dr. V.O.Rejini felicitated the event. Dr. Rajasree M S, the vice-chancellor of the KTU, addressed the attendees, and gave an overview of the general scenario of technical education in Kerala. Dr. K.A.Navas, UG Dean, GCEK, engaged in the next session on job opportunities and gave insights on different engineering divisions. Joint Director(Rtd), Dr. V I Beena, Dept., Technical Education, Govt. of Kerala Tvm, talked about engineering for generations as a parent of one of our alumni. Ms. Daina Emmanuel, Director of Engineering, TiVo, who has very good experience of about 10 years, clearly clarified the standard practices in the placement market. Next was an experience sharing session in which Ms. Liyana, a CSE graduate from our college, and Ms. Gayathri, a ME student, shared their experiences. They also added that college life is intended to explore different facets of our capacity and to turn them into a better career in our future. The role of women entrepreneurs and opportunities in today's society was the subject discussed by Ms. Laina Emmanuel, CEO of BrainSight. AI. She made us believe in turning ideas into projects that revolutionize the world in our minds. The final session was Q and A, which explained all questions regarding the attendees, which were dealt with by all of our speakers one by one.